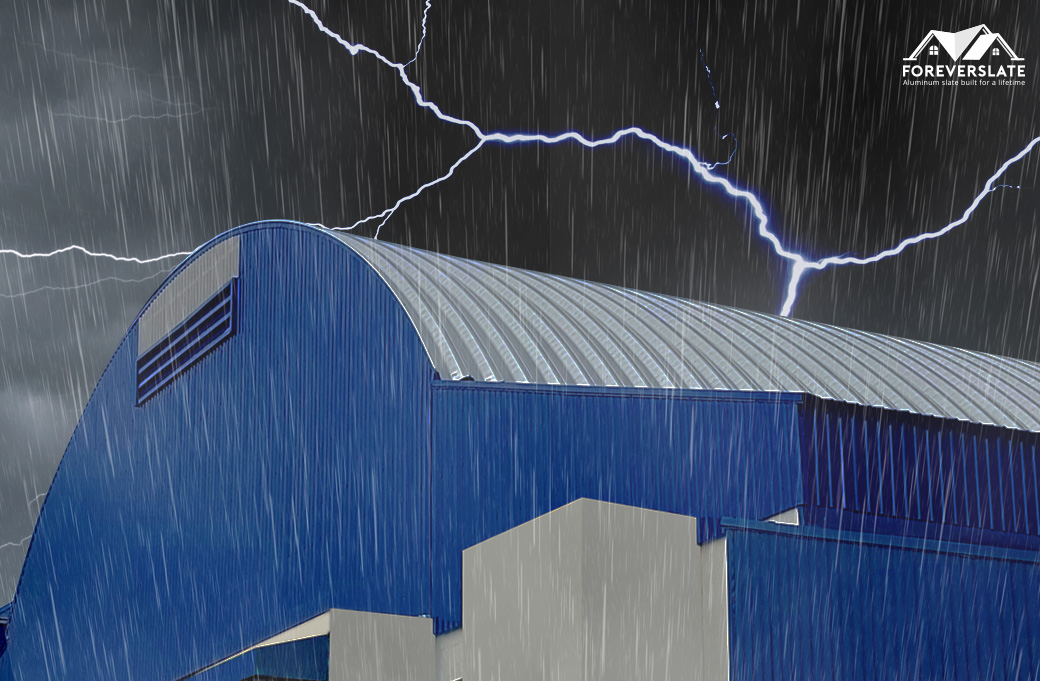 If you're considering upgrading the roofing system of your business building, it's essential to be well-informed about the most suitable materials before commencing your project. In today's market, there are innovative roofing materials that streamline installation and enhance durability. Rest assured, we've conducted thorough research on your behalf.
Forever Slate specializes in providing roofing systems that offer steadfast protection, exceptional performance, and the desired longevity. With a strong focus on serving Long Island commercial roofing needs, Forever Slate has been a trusted supplier of roofing systems to building owners, architects, builders, and consultants within New York and New Jersey for over 40+ years.
This article serves as a guide to assist you in selecting the optimal materials for constructing or upgrading an existing commercial roofing system.
Commercial Roofing Definition
Commercial roofs come in a diverse range of designs, materials, and maintenance requirements, leading to varying installation costs. These roofs often feature flat surfaces or gentle slopes, and their construction materials are engineered for exceptional durability. Unlike residential structures, which are usually smaller, commercial buildings benefit from materials specifically suited for larger-scale installations.
Installation and Maintenance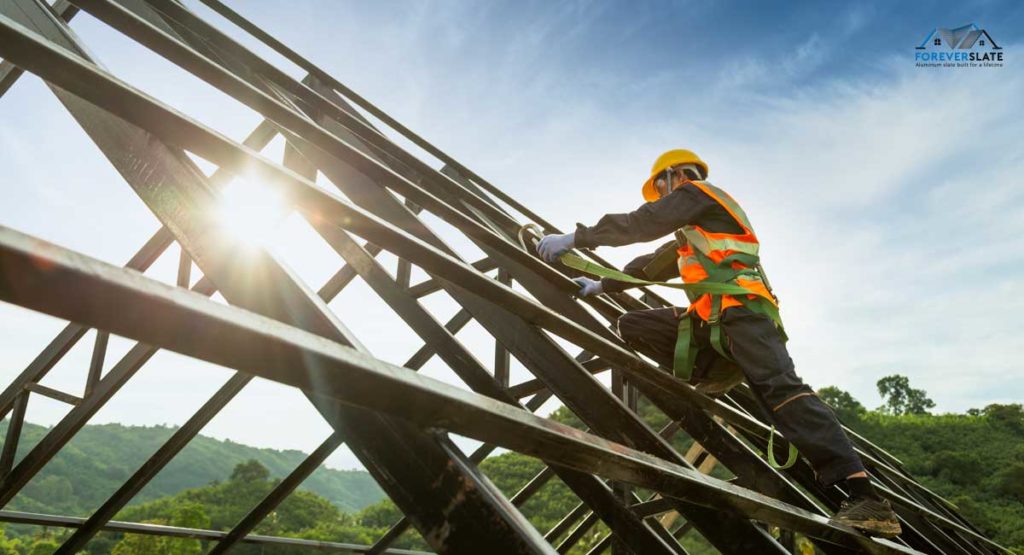 Commercial roofs differ significantly from other types of roofs, primarily due to their installation method and overall cost. Given the extensive work, larger size, substantial material requirements, and the need for protective gear during installation, commercial roofing tends to be more expensive than residential roofing.
Forever Slate, recognizing the complexity, exclusively employs experts for commercial roof installation. Additionally, the maintenance requirements for commercial roofs are distinct, often involving the inspection of a broader or more extensive area.
The larger surface area of commercial buildings makes ongoing roof upkeep a more challenging task. Over time, exposure to harsh weather conditions can lead to the deterioration of materials. Regular inspections are highly advisable to ensure everything remains in proper order.
Materials Used for Commercial Roofing
Commercial roofs require durability, influenced by factors such as size, exposure to elements, design, and other features. This longevity ensures ease of maintenance and flexibility.
o achieve this, businesses should opt for roofing materials with lasting qualities such as:
Slate, ceramic, asphalt, or tile roofing.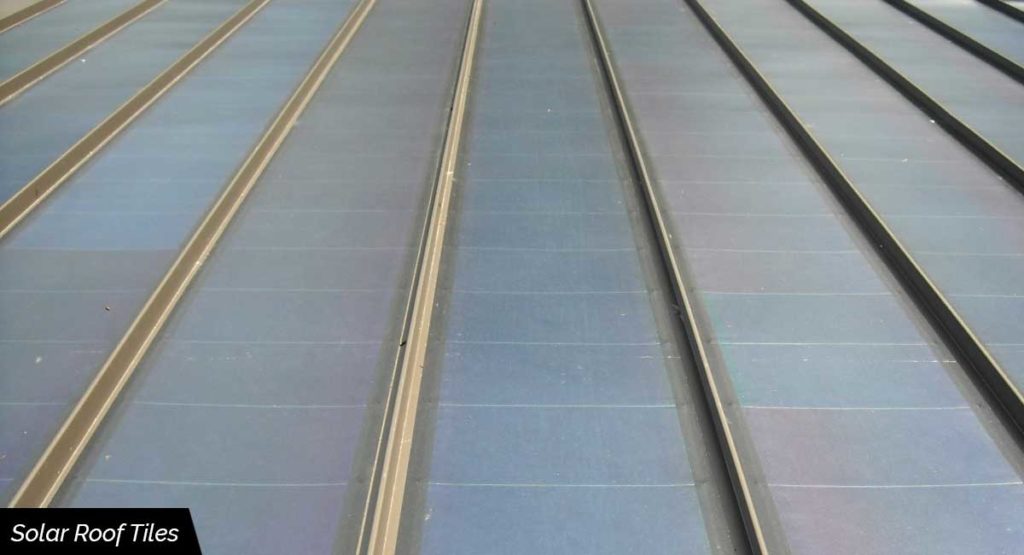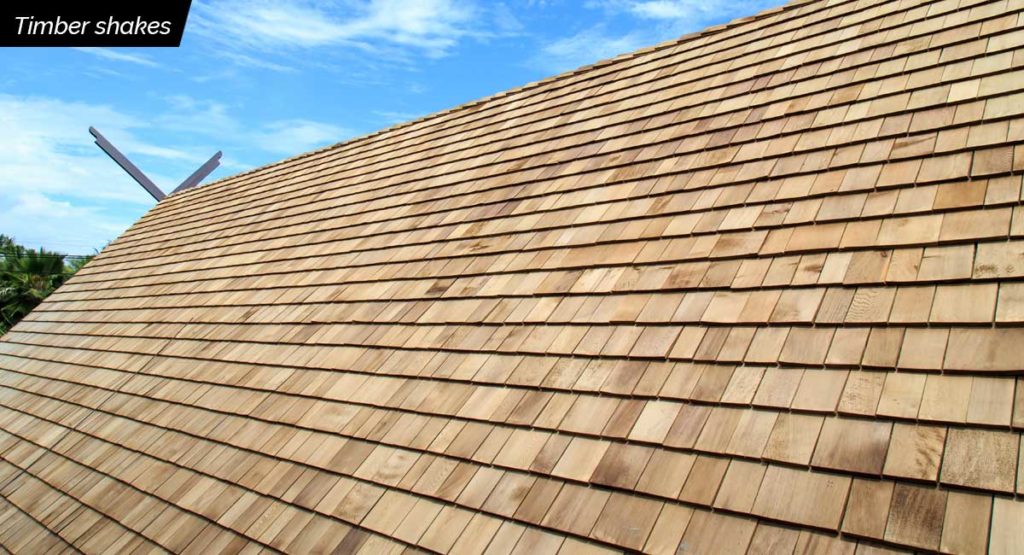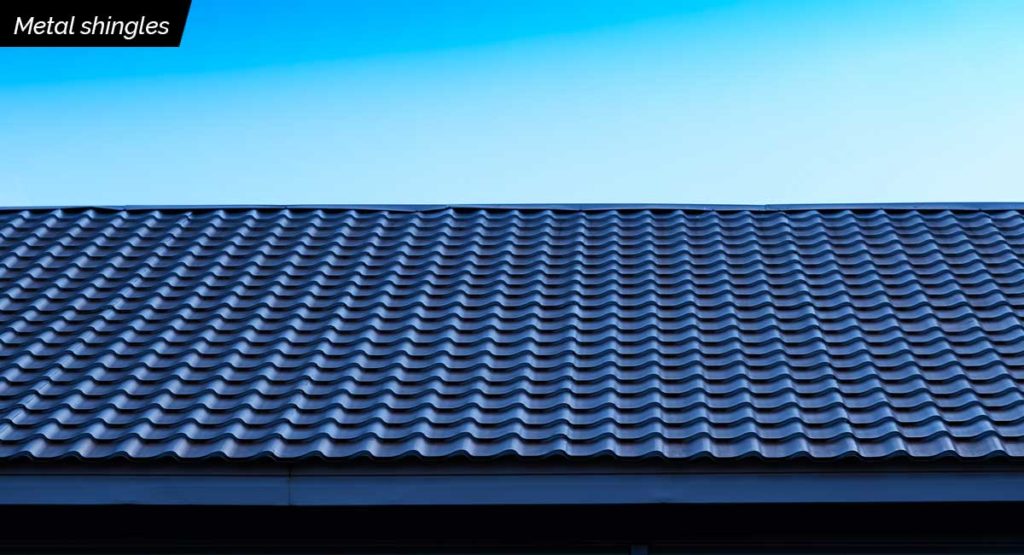 Additional materials to provide the necessary support.
Ethylene Propylene Diene Monomer (EPDM)
EPDM (ethylene propylene diene monomer) is a popular choice for commercial roofs with a shallow pitch due to its dual benefits of robustness and lightweight design. Moreover, these roofs have the potential to enhance a building's energy efficiency.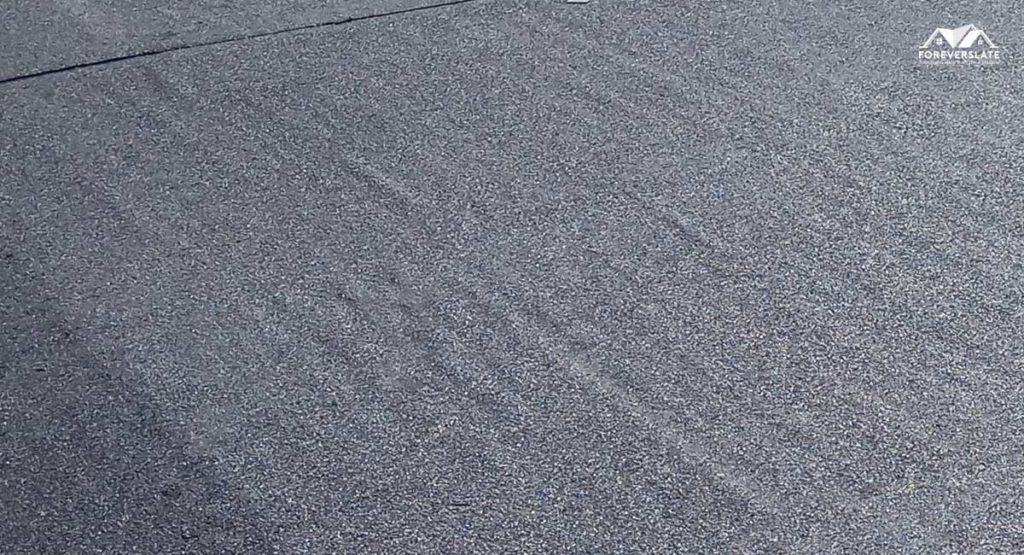 Thermoplastic Olefin (TPO)
Frequently utilized in commercial roofing, light-reflective thermoplastic polyolefin (TPO) consists of multiple layers, boasting an average lifespan of 22 to 30 years. TPO roofing options encompass a spectrum of colors, ranging from white and other light shades to black.
TPO roofing is engineered to endure UV rays, enhancing energy efficiency and minimizing the risk of sun-induced damage. Furthermore, this material boasts easy installation and low maintenance requirements.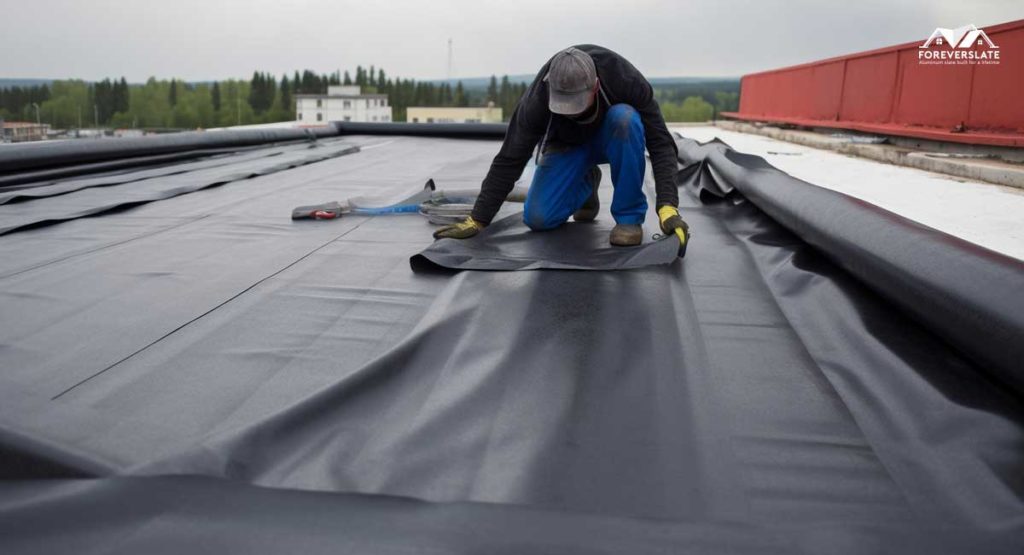 Solutions for Polyiso Single-Ply Roofing
GenFlex TPO and EPDM roofs seamlessly integrate with Polyiso, a cost-effective and energy-efficient insulation option.
Polyiso has a prolonged lifespan, requiring infrequent replacement. This insulation material is exceptionally durable and boasts excellent fire resistance. Compared to alternative insulation solutions, Polyiso offers a superior R-value, empowering commercial building owners to substantially decrease their energy expenditures.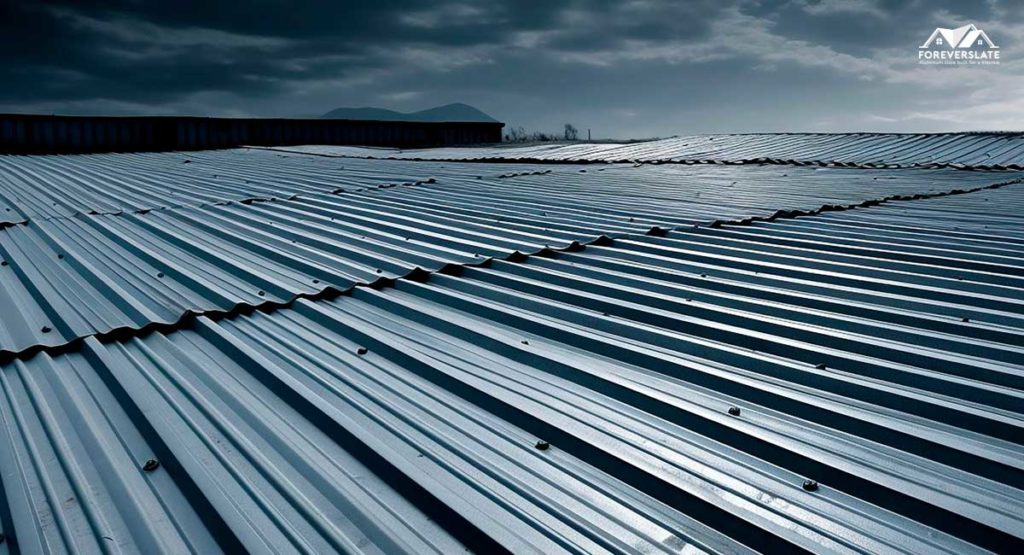 Constructed Roofing/BUR
Built-up roofing comprises key components like bitumen, surface materials, and ply sheets reinforced with either organic or fiberglass elements. When appropriately installed and maintained, this roofing style typically boasts a lifespan of 15 to 30 years.
Built-up roofing excels in shielding against UV radiation and water/moisture damage, rendering it more resilient than many other commercial roofing materials. Additionally, this type of commercial roof boasts strong fire resistance attributes.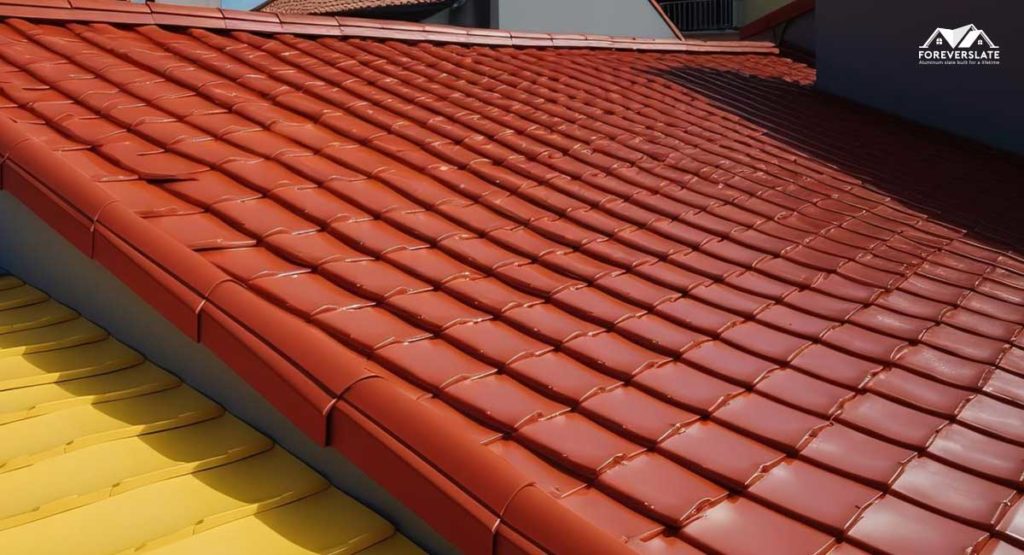 Individual-Ply Roofing
Single-ply commercial roofing employs broadsheets for low-slope structures, resulting in fewer seams and gaps than alternative roofing materials. This characteristic significantly enhances their ability to prevent water damage.
Single-ply roofs often enjoy a lifespan of 20 to 40 years before requiring replacement. Additionally, the installation process for these roofs is often safer, as it doesn't involve torches or other heated materials.
Wanna know more about single-ply roofing? Click here to learn more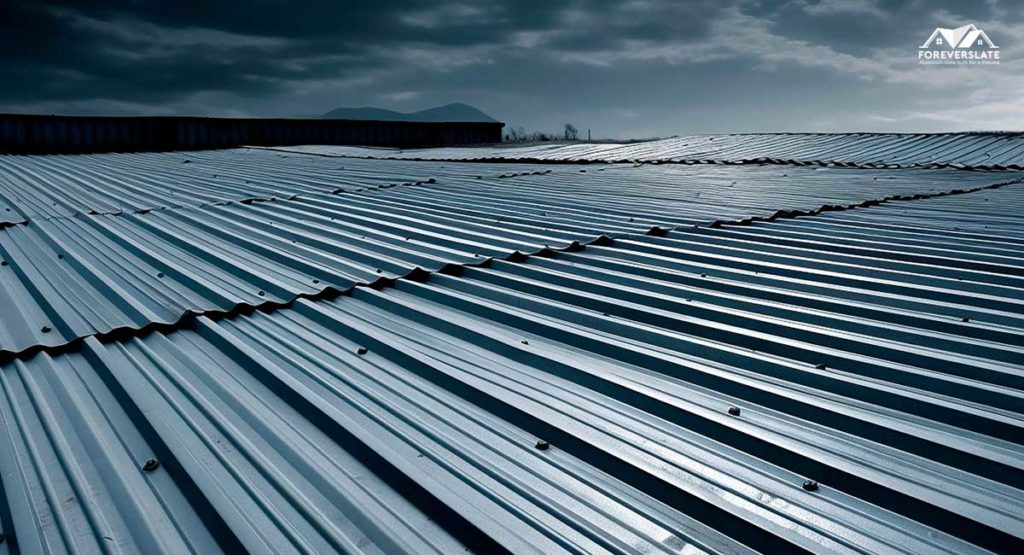 Additional Types of Commercial Roofing
This comprehensive guide provides detailed information on various types of commercial roofing materials, including their specific applications, benefits, and guidance to help you select the optimal roofing solution for your company.
Metal Roofing
Metal roofing stands out as a highly durable and long-lasting option due to its superior resistance to corrosion and rust. These roofs are commonly constructed from materials such as zinc alloys, copper, aluminum, or a combination thereof. Metal roofs can be found on structures with both residential and commercial purposes.
Construction Shingles
Architectural shingles are highly favored in the realm of roofing materials due to their remarkable durability and versatile nature. These shingles are crafted from a wide range of materials, including metals like copper, aluminum, zinc, and steel, showcasing the diverse options available for their composition.
Roofing System: TPO
TPO roofing systems offer an excellent alternative to conventional roofing materials, as they are composed of thermoplastic polyurethane and polyolefin. These systems exhibit exceptional resistance to heat, chemicals, and UV radiation. TPO roofing systems have found applications in a wide range of structures, including recreational vehicles, equipment shelters, swimming pools, carports, patios, and porches.
Get High-Quality Commercial Roofing Materials
As a business owner, you want to ensure that you select the correct materials for your commercial roofing project. Forever Slate, an emerging pioneer in commercial roofing technology, will assist you in choosing the best materials for your next project. We offer consultations and will help you with all your roofing concerns.
About The Author
Meet Cris – a seasoned construction industry professional with over 15 years of hands-on experience in building and managing residential, commercial, and industrial projects. He started as a laborer and worked his way up to become a project manager. Cris is passionate about sharing his knowledge and insights with others who are interested in building construction. He has a degree in architecture and is constantly reading and researching to stay on top of the latest trends, materials, and techniques. His aim is to help people better understand the complexities of the industry and make informed decisions when it comes to building their own structures.