Home / FAQs
Common Questions
Here are some commonly asked questions and answers below, if you have other inquiries, give us a call at (631) 60-SLATE / (631) 607-5283
How much does a ForeverSlate Roof including installation cost?
Metal roofing can be as much as 2-3 times more expensive than asphalt but dont let that scare you. Choosing a metal roof means that your roof will last you a lifetime. No more unexpected and high-cost roof replacements or maintenance expenses (gautanteed with a lifetime warranty)! Your home value can rise as much as 85% of the cost of the roof and on top of that it is energy efficient, translating to savings of 25% on your air-conditioning costs. A metal roof actually pays for itself over time.
There are many factors that go into roofing including job size, shape/ structure, location and more so we cant give you an exact price online.
Please email us or fill out the easy quote form and we will get back with a custom quote for you.
Do metal roofs tend to be hotter than other roofing materials?
Absolutely not. The biggest factor in heating of a roof is the sun. It has been proven consistently that the best way to avoid a hot roof is by picking a light color. Metal shingles provides a large variety of light and dark colored options, If heat is an important factor consider a lighter colored roof.
What are the different metals used in metal roofing?
Tin roof is just an expression. In general metal roofs are made out of Aluminum (most common), zinc and copper. Each has their own benefits and styles. Most metal roofs can be styled to replicate non metal roofs. 
Products
All of the Forever Slate roofing systems emphasize our commitment to protect, beautify and increase the value of your home with a lifelong roof, as well as safeguard the environment.
 Our roof systems provide the value of a lifetime.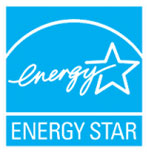 Products certified by energy star
---
Request a quote
Your new lifetime roof just became more affordable!
We can offer you an affordable monthly, bi-weekly and weekly payment options for your purchase.
Call us or drop us a line
Call for a free quote
(631) 607-5283