Home /
Roofing Guide
A comprehensive roofing guide to help you decided which roofing materials fits your needs.
Forever Slate Roof-Lock is installed across New York. We are one of the largest installers of residential metal roofing systems in Long Island.
What can we offer?
With 40+ years in business we are well known experts in roofing. We have created a name for ourselves as a reliable roofing installer, Forever Slate is proud to offer our products and services to our customers. Choosing Forever Slate to install your roof gives you peace of mind for your homes future.
Forever Slate Metal Roof-Lock has been installed on tens of thousands of homes– in all climate zones and conditions. We choose only the top providers for your NY metal roofing materials.
Contact us now for both metal and non-metal roofing.
Ready to learn about the the pros and cons of different roofing materials? In this article we will cover shingles, clay tile, slate, wood shingle and shakes, and metal.
Common Questions
Visit our frequently asked question segment for some common questions and answers below.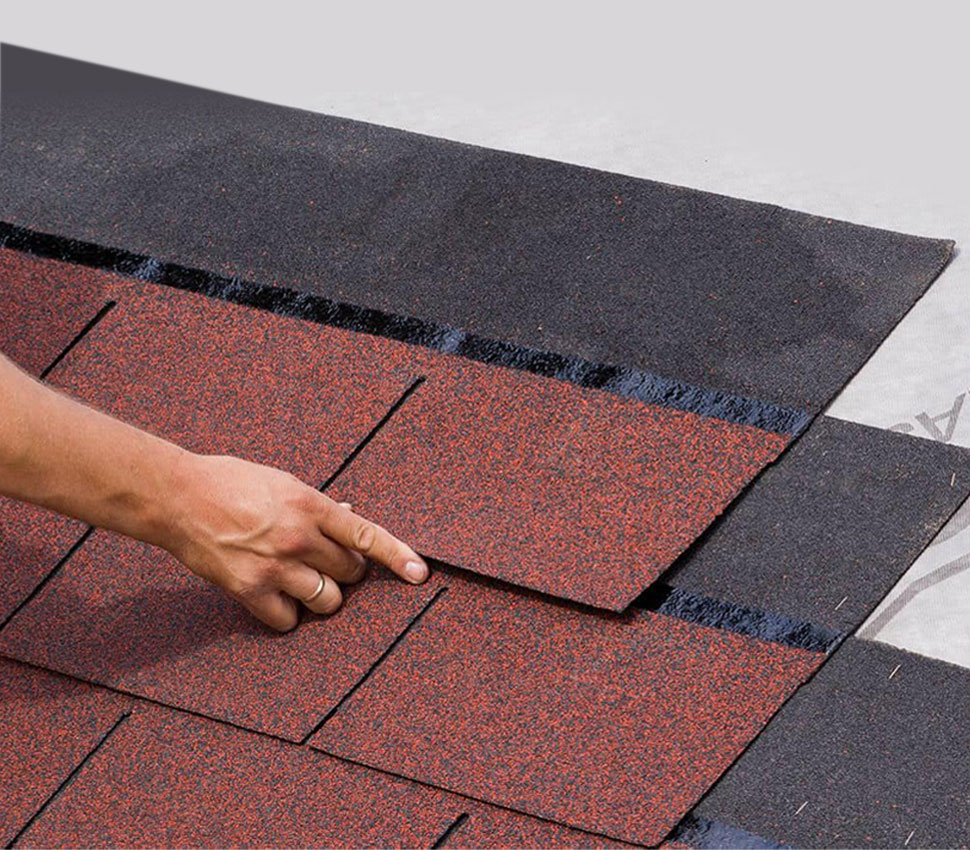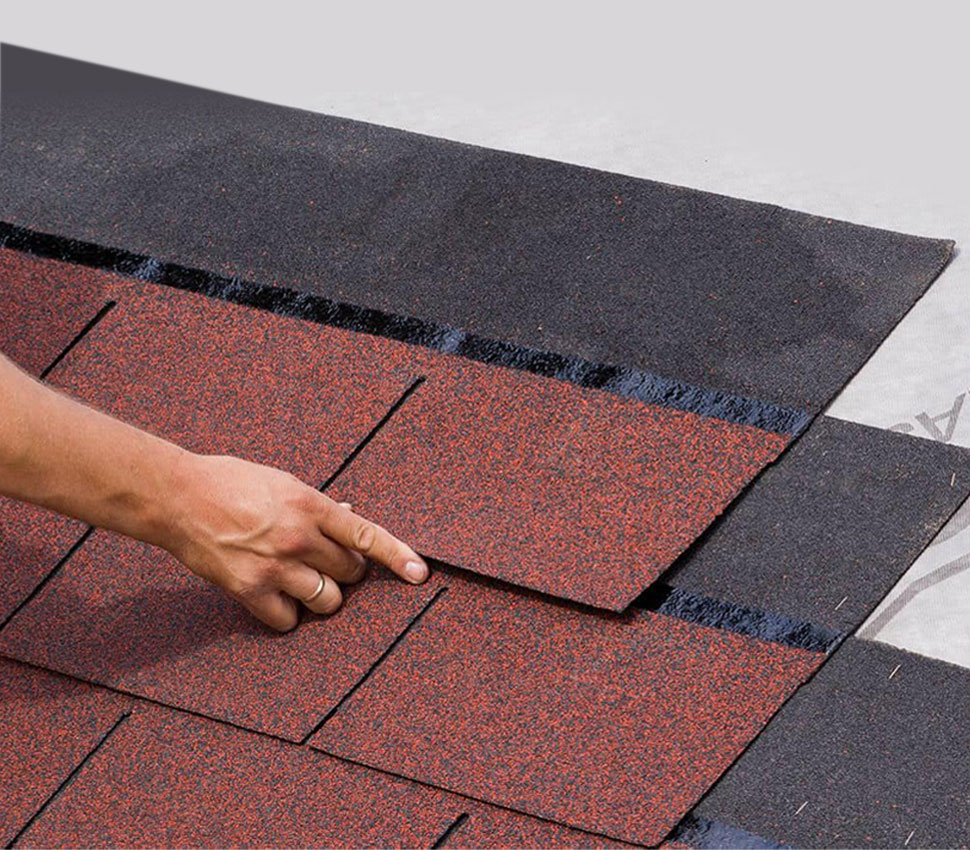 Asphalt Composition Shingle Roofing
The most common roofing material in North America is asphalt shingles. The number one reason for this choice is pricing. While asphalt roofing is significantly cheaper then most other roofing options its lifespan is disturbingly shorter then alternative roof shingles.
What are asphalt shingles made of?
Asphalt shingles are made from a combination of fiberglass, paper-based products and asphalt. Once combined, they use colored mineral granules to cover the shingles and give it a better look. 
How long will your asphalt shingles last? 
You can expect your asphalt roof not to require any repairs for the first 8 years. After that repairs are more common. The total lifespan of an asphalt shingled roof is 10-15 years. 
Is an asphalt roof reliable and strong?
An asphalt roof is not very strong. Easily damaged or even blown off by high winds.  Heavy rain, snow and high temperatures can cause asphalt shingles to rupture, curl and scratch. This will have a tragic affect on the roofs protection and appearance of your home. Houses with composition shingles are terrible for the environment, they demand replacing the roof about once a decade filling up in our landfills.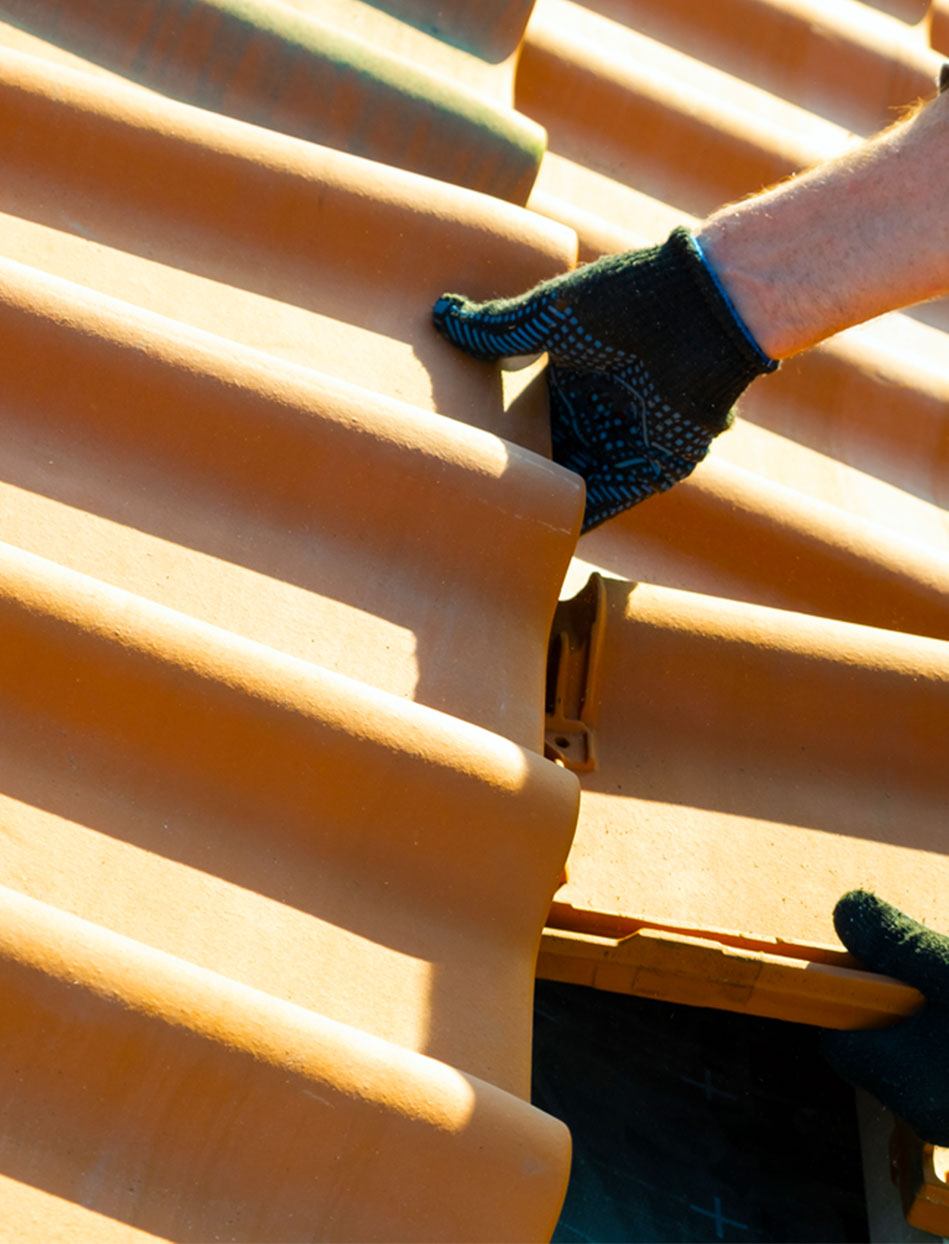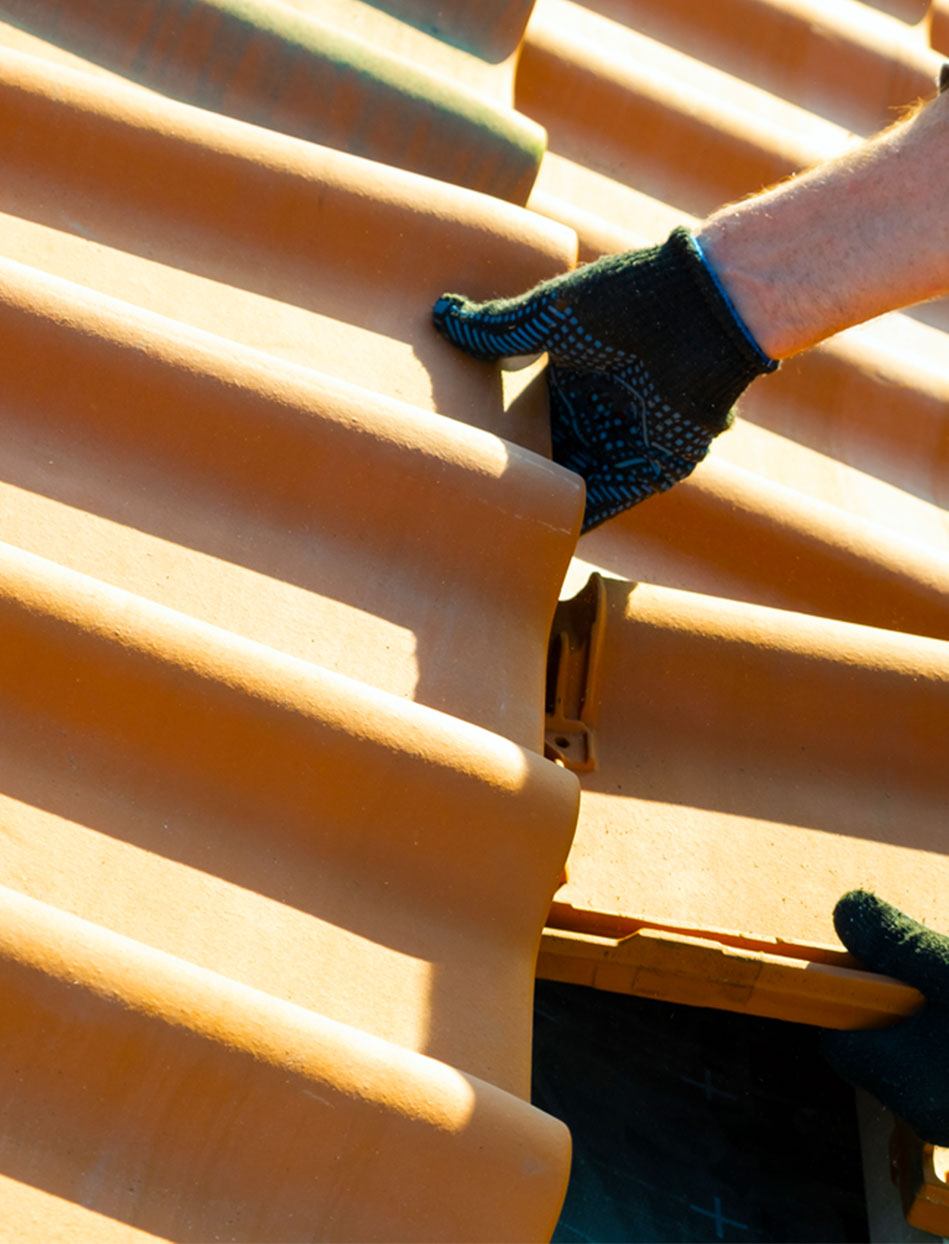 Clay Tile & Slate Roofing
Clay tiles or slate are chosen for roofing often due to their looks more than anything else. The tile look gives your home an Italian, or Spanish Mission feel. Slate roofing is often chosen for more upscale homes, that want to give off an top quality vibe. Clay tiles or slate roofing is great for a spanish styled and long life roof but can be very expensive to install and repair.
What are clay & slate roofing made from?
These roof shingles are made from completely natural substances. A huge advantage is that they are less effected by insects and the environment, giving them extended life expectancy. They are also fire proof adding extra safety. 
What are the disadvantages of clay tiles and slate roofing?
These roofing materials are very heavy creating significant tension on the homes structure. This can be very dangerous if the home has a fire or sustains damage to its structure. 
Due to the complicity and weight of these roofs, they are often very expensive to install. They are also very fragile and can crack easily if walked on, making regular maintenance like cleaning out gutters or painting more difficult. They heavy tiles can loosen and fall on other buildings or objects causing damage. 
Lastly the color will fade from the tiles with age and there is a high cost that comes with replacing them. Installing clay tile or slate can provide a unique look but it will cost you!
What are the life expectancy of clay and slate tiles?
These roofs are very durable and can frequently pass the 100 year mark. Clay and slate often have the longest life span of any roofing material.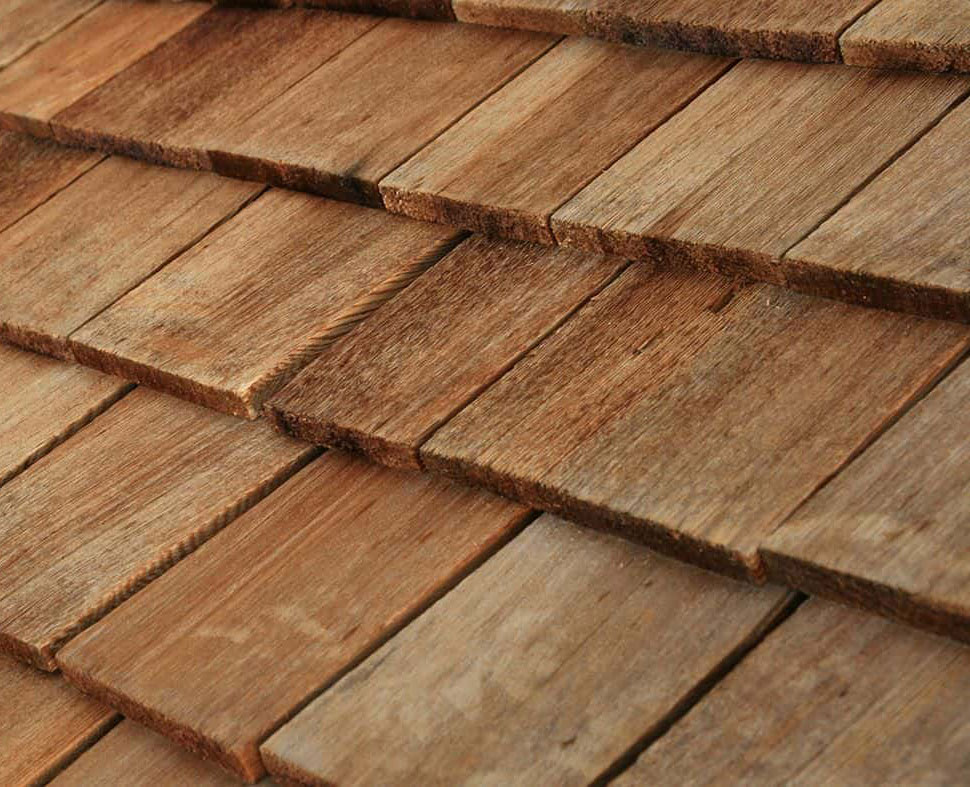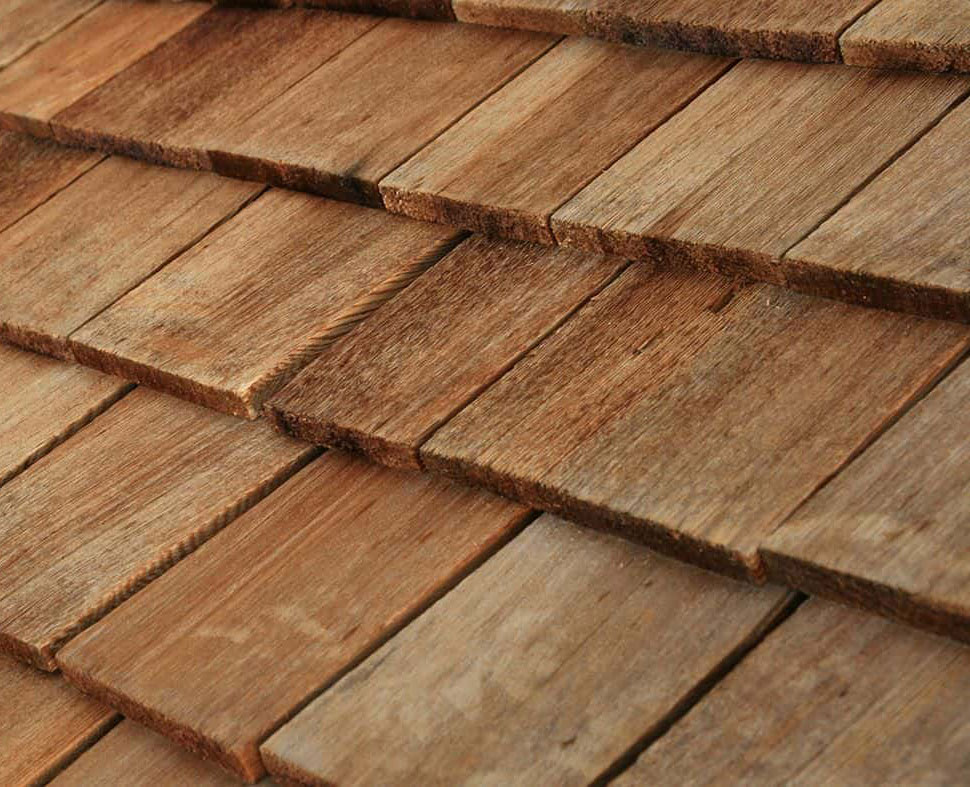 Wood Shingles & Shake Roofing 
Wood shingles or wood shakes are chosen by those that like a their home to give off natural look. While wood shingles do look great they require frequent maintenance.
What are wood roofs made of?
Made from a variety of trees you can often find shingles that are made from cedar, redwood, or cypress. 
What are the disadvantages to a wooden roof?
Requiring a professional to install these complicated roofs is only the beginning. Today wood products are being produced from second growth wood, this translates to a frequent problem of brittle and shrinking wooden shingles, in turn the roof becomes compromised compromised quite quickly. A wood roof will demand you are constantly repairing and upkeep it to ensure it is safe from: mold, rot, insect and rodent damage. When damage does occur you can be sure to have a costly repairs. Another huge disadvantage is finding the correct roofing material. Many wood roofing materials are not rated by fire safety codes.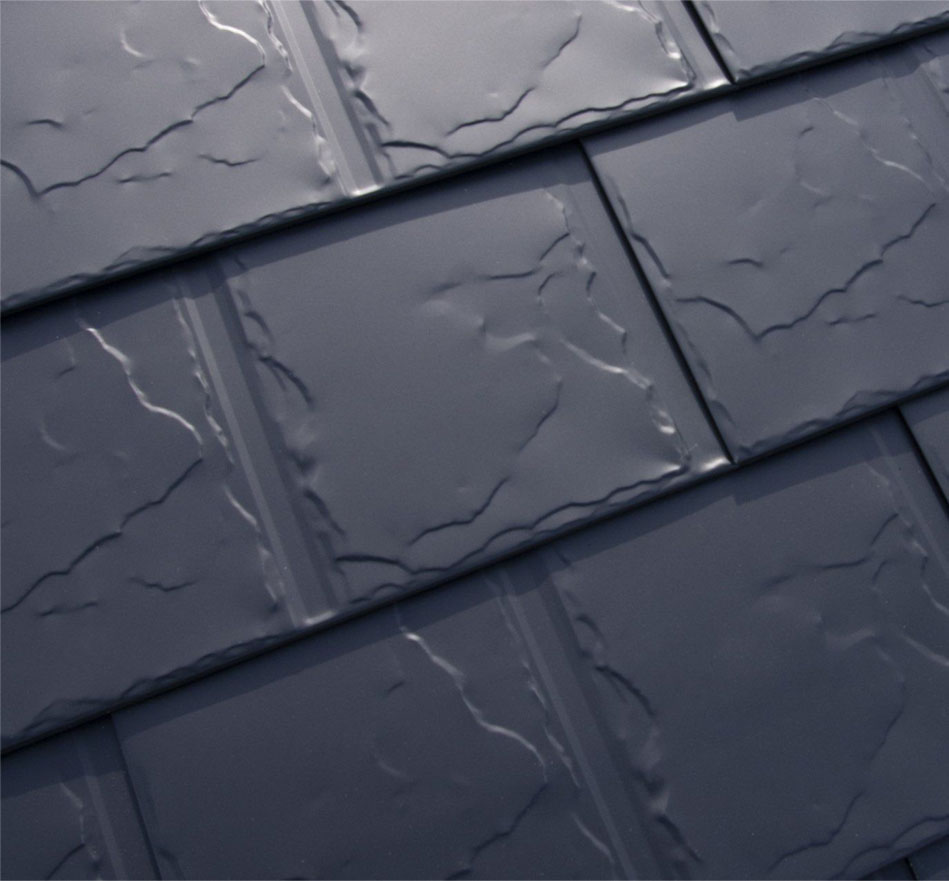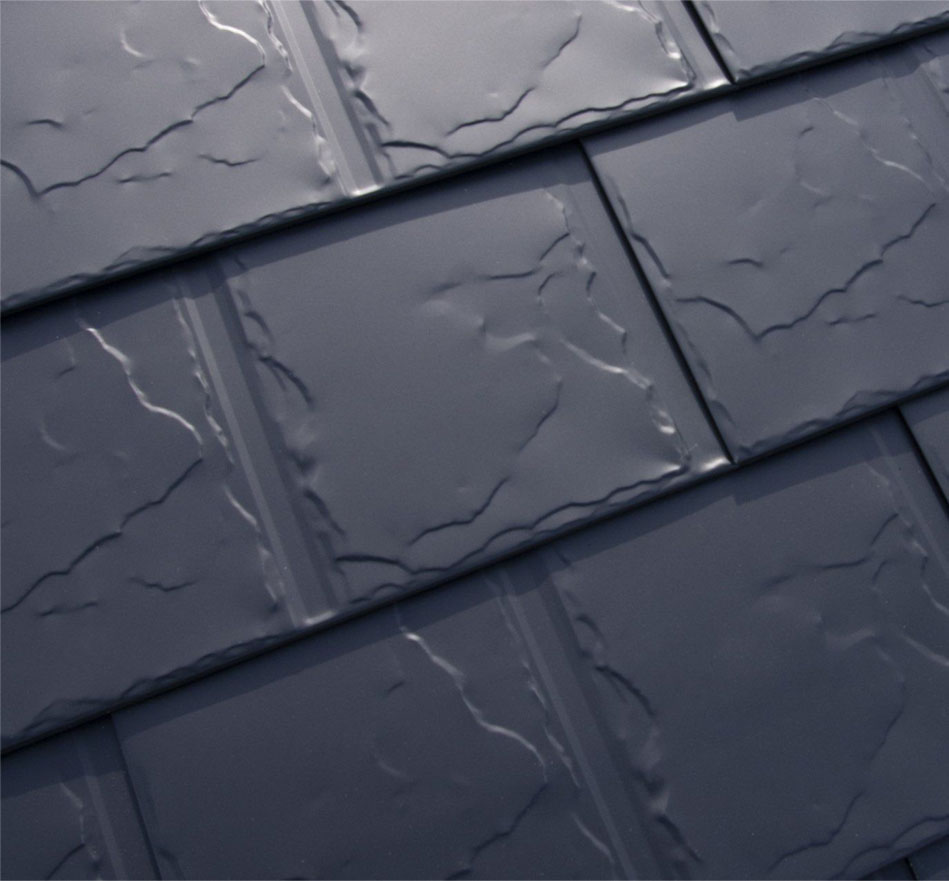 Metal Aluminum Roofing
As of 2022 Metal roofing is the future for homes across NY and Long Island. Chosen for its long life, style and impact on the environment this is the most recommended roof. These metal roofs can be made to look like slate, wooden shingles, shake, or mediterranean tile and come in a varitey of materials for example aluminum, copper and zinc.
What are the advantages of a metal roof?
Metal roofing provides flexibility in color and texture leaving you the ability to choose any style and colored roof, while not compromising on efficiency or costs. You can expect to pay more for the roof up front, but according to most studys the roof pays for itself. Read the benefits to learn how.
What benefits does a metal roof have?
According to ANGIES LIST Survey; You get back 85%-95% of your roofing investment immediately after installation via the rise in your home value.  Not to mention that these roofs last 5x the lifetime of an asphalt roof. This can save you more than 100% on roofing costs over 50 years.
These tin roofs are extremely resilient to extreme weather, as aluminum does not deteriorate. They provide all the value of a clay or slate roof with the expectation being that they are light weight and do not threaten your homes structure.
Metal is also not affected by other extreme weather the way other organic roofing materials generally are, as aluminum does not deteriorate meaning less waste in landfills, these are the greenest roofs on the market. Our metal roofs are also very energy efficient. Lowing your colling and heating bills. 
What are metal roof made of?
While metal roofs can be made to look like any other styled roof the materials used are  aluminum, copper or zinc. All recyclable, strong and with a long lifespan.
Asphalt Composition Shingles
While asphalt roofing is significantly cheaper then most other roofing options its lifespan is disturbingly shorter then alternative roof shingles.
Wood shingles
While wood shingles do look great they require frequent maintenance and can be very expensive to maintain. They are also illegal in some states!
Clay tile and slate
Clay tiles or slate roofing is great for a spanish styled and long life roof but it is very heavy and fragile causing you to compromise the homes structure as well as making it very expensive to install and repair.
Metal Roofing
Metal roofing is the best option for homeowners in Long Island NY. The aluminum roof can give your home the same style as many other roof options at a better long term price and require less maintenance. It will not need to be repaired, replaced or recolored in this lifetime.
Aluminum roofing is an environmentally sound choice since it will reduce the homeowners' environmental footprint. This is due to the fact that aluminum roofing is made from recycled products, and can be totally recycled again and again, causing no further environmental waste unlike temporary roofing materials.
Request a quote
Your new lifetime roof just became more affordable!
We can offer you an affordable monthly, bi-weekly and weekly payment options for your purchase.
Call us or drop us a line
Call for a free quote
(631) 607-5283