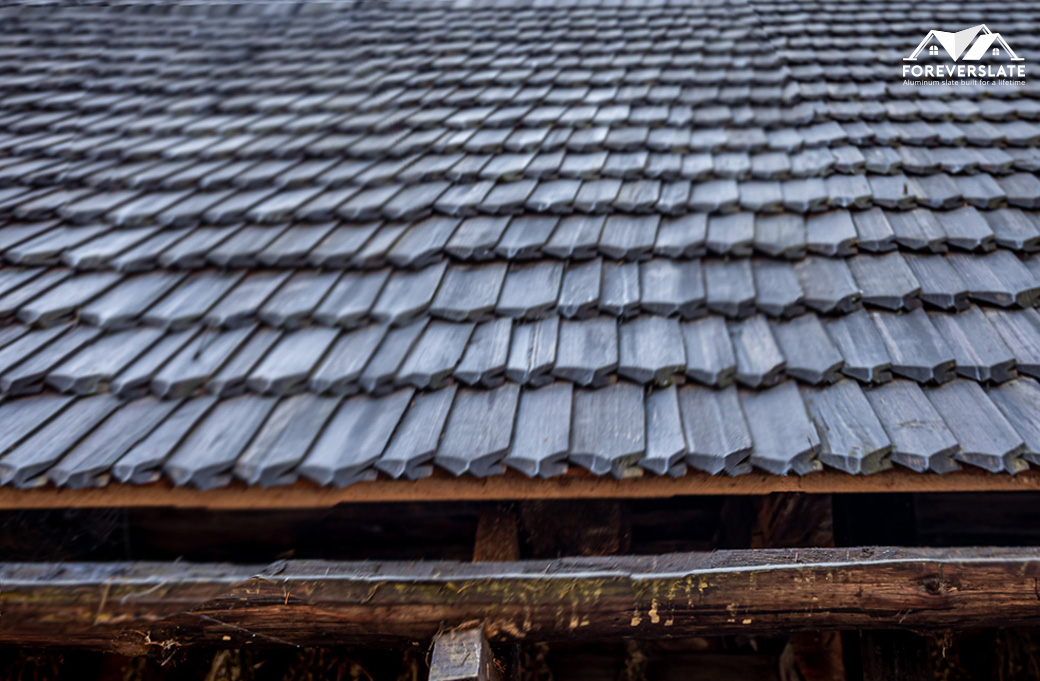 Do you remember the last time you checked your roof? How is it holding up? Most roofs have a limited warranty (if any) and often need replacing much sooner than you planned. Don't wait until there is a leak or another serious problem before you look into a new roof.
Forever Slate has some advice on warning signs that tell you when it's time for a new roof. If these things are a problem, we are also able to give you a free roofing estimate, just visit us at foreverslate.com.
You will want to start by looking in your attic to check for leaks, holes, water spots, stains, and any mold buildup. While you are in your attic, make sure that the roof and its building structure are fully intact. If there is rot, or spots where the roof seems to be caving in, you'll need a new roof imminently.
Never Re-roof Again! It is important to know when your roof was last replaced and the material it is made of. A standard roof tends to be made of asphalt shingles, which have a lifespan of up to 25 years. Asphalt shingles should be replaced at least every 20 years. Forever Slate uses metal roofing material instead and is built to last a lifetime. This will save you trouble in the future from the additional costs, worry, and time spent on repairs.
If your roof is made of shingles, check them from the outside as well. The shingles should be laying flat. Look out for damaged spots, which can include missing pieces, cracks, buckling, or shingles that are positioned slightly out of place. Your gutters may also have some pieces of shingle in them, so be sure to check there too!
Make sure when you look at your roof that there isn't anything growing on it; it's a roof, not a garden! If something is growing on your roof, it means there is unwanted moisture somewhere that has been collecting and causing all sorts of damage to your roof.
The addition of a new metal roof usually increases the value of your property more than you spent, contact us for a free consultation to know what fits your needs.
If you are unsure about the state of your roof, Forever Slate is happy to help answer your questions and concerns. Please contact us today at (631) 607-5283 or foreverslate.com.