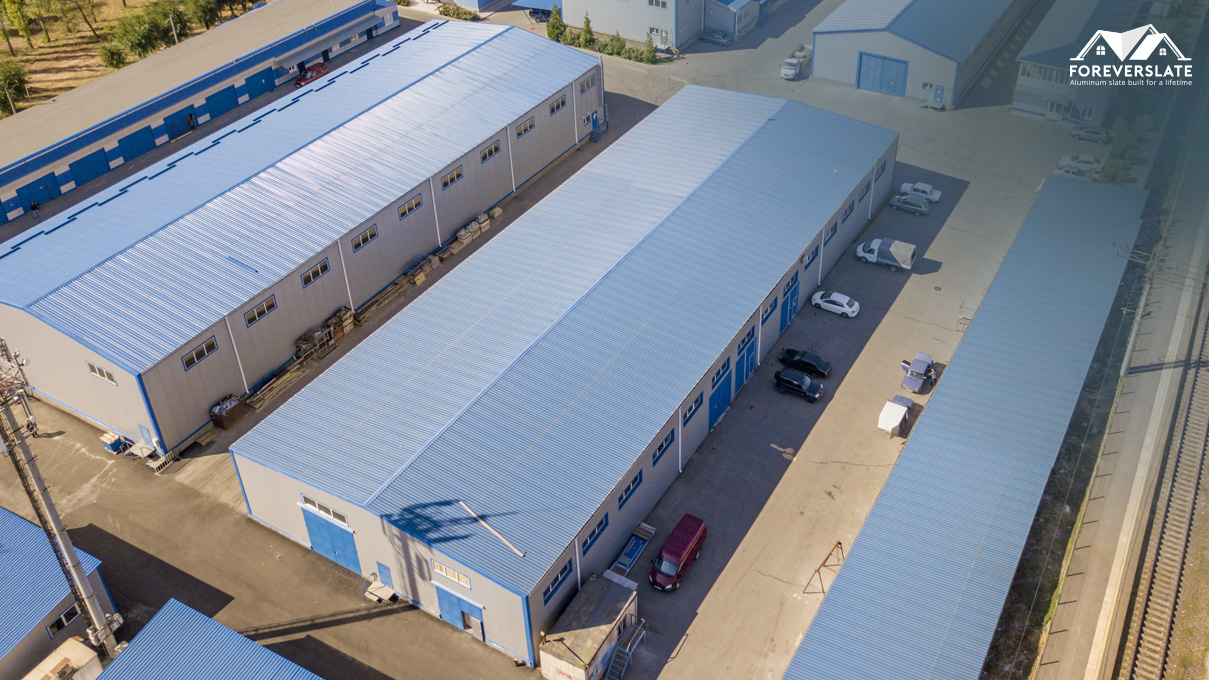 For over 50 years, Forever Slate has been a trusted name in commercial roofing in Long Island, New York. As experienced and reliable commercial and industrial roofing contractors, we understand that our customers often have various inquiries regarding inspections, maintenance, roof replacement costs, and warranties.
We've compiled a list of frequently asked questions (FAQs) about commercial roofing in Long Island, tailored to provide you with valuable information. Whether you're looking for insights on maintenance or seeking an estimate for your roofing project, our expertise and knowledge in commercial roofing can assist you.
1.) How much will a roof replacement cost?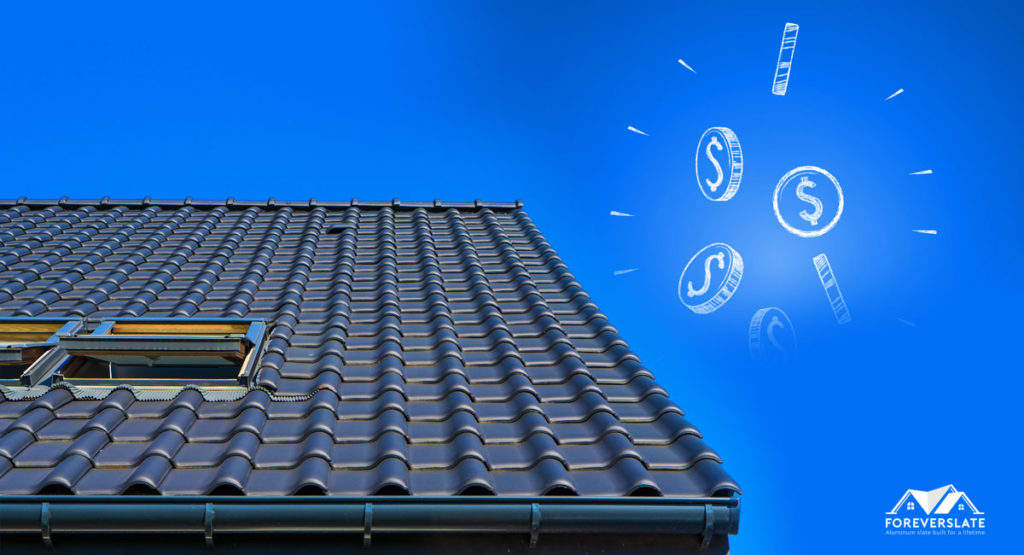 It's no surprise that this question tops the list of frequently asked questions. The cost of replacing a commercial roof system can vary significantly based on several crucial factors. These factors include the size of the roof that needs replacement and the specific type of new roof system being installed. Two popular options for commercial roof systems in the Long Island area are built-up asphalt and single-ply membranes. If you want to learn more about roofing costs in Long Island, click here (https://foreverslate.com/cost-of-commercial-roofing-services-on-long-island/)
2.) How do I hire the right professional roofing contractor?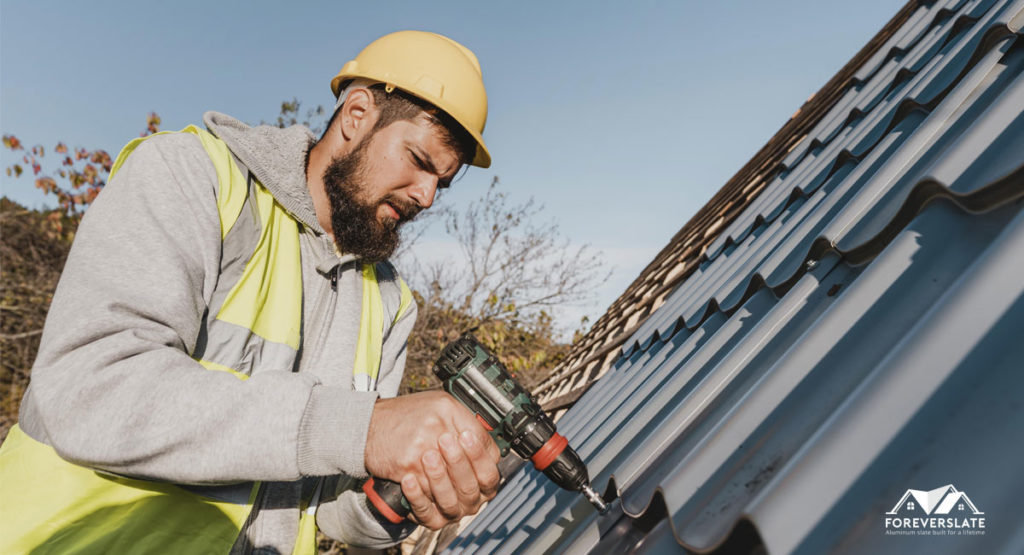 Finding a good commercial roofing contractor can be hard. You want someone who is reliable, reputable and does a great job. How do you find them? How do you know who to trust? How do you avoid getting ripped off or disappointed?

One way to find the best commercial roofing contractors in your area is to do your research. Make sure they have a license, insurance, and bonding. These protect you and your property from any mishaps or damages. You should also look for accreditation from the NRCA, the top professional organization for roofing contractors. They set the standards and provide the materials for commercial roofing projects. They only work with contractors who meet their quality and ethics criteria.

At Forever Slate, we are proud to partner with the best roofing manufacturers in the business. We have the training and certification to use their materials according to their guidelines and warranties. When you choose us for your commercial roofing project, you can rest assured that you are working with a trusted and reliable contractor who will deliver amazing results.
3.) Do I need to replace my entire roof?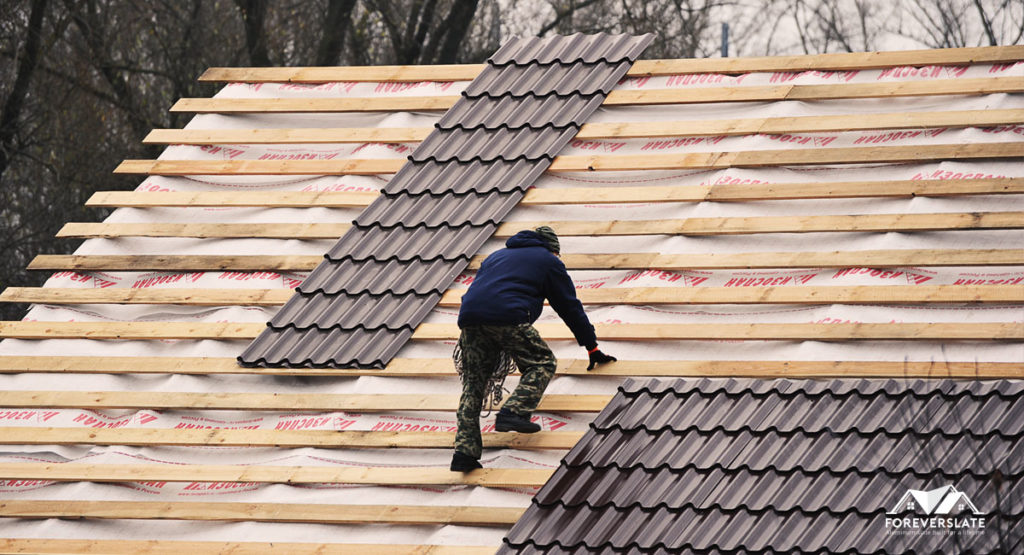 This is a common question that many commercial building owners or managers ask when they notice signs of roof damage. Imagine having a new commercial roof system that comes with a single warranty document. You don't have to worry about any issues with your roof because they are all covered under one warranty. Sounds good, right? You can make this a reality by replacing your entire roof system at once. Not only will you get a single warranty document, but you'll also save money by avoiding the extra costs of starting and stopping the work. But you need a commercial roofing contractor who will finish the job without interruptions. That's why you need Forever Slate. We are the best in the business and we guarantee your satisfaction.
Maybe you can't afford to replace the entire roof at once. That's okay, we have a solution for you. You can split the roof replacement into halves. This will allow you to pay for the replacement over two years while still enjoying a new roof system. It's a smart and affordable option for your commercial roofing needs. But you still need a trusted and experienced commercial roofing contractor like Forever Slate.
4.) What is the warranty on a commercial roof?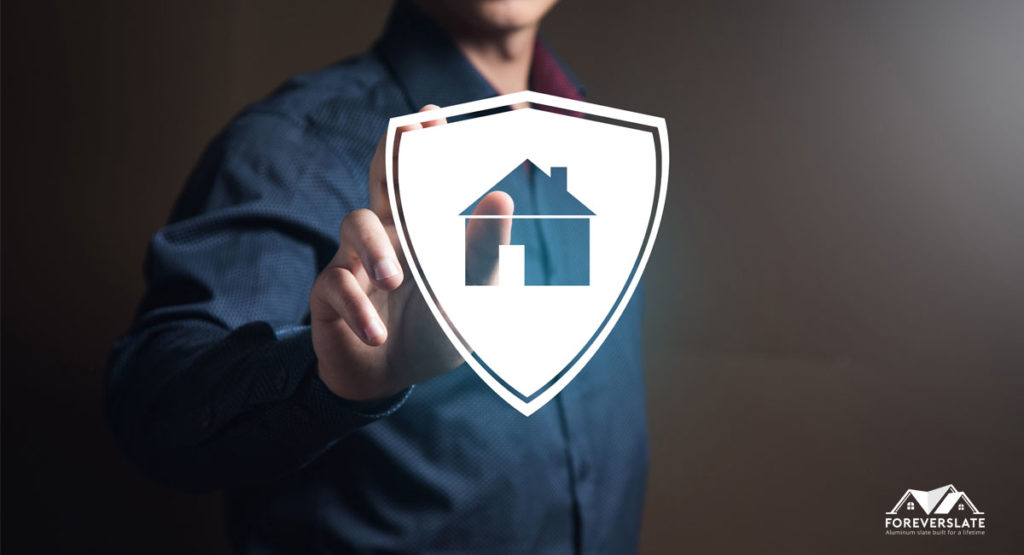 You need to know the warranty options for your new commercial roof system. Depending on the system you install, they can range from one to over 30 years.
At Forever Slate, we have high-quality systems like the GAF single-ply .060 TPO roof system. It's durable and long-lasting and has a 20-year warranty from GAF. You can extend this warranty to 30 years by using thicker materials and changing the fastening requirements.
Get a high-quality system and make sure it's installed by certified professionals. This way, you'll have a strong warranty and peace of mind for your new roof system. Contact Forever Slate today to learn more about our services and how we can help you pick the best system for your building.
5.) Why do I need to have regular roof inspections?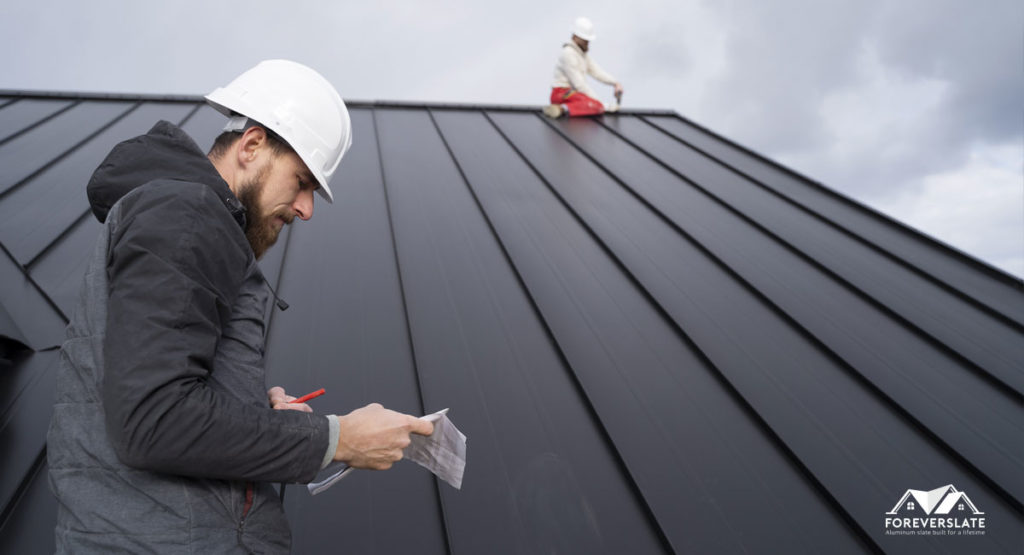 Regular roof inspections can help you detect and prevent any issues that may affect your roof system. These issues may include leaks, cracks, punctures, blisters, ponding water, mold, algae, or debris. If left untreated, these issues can cause serious damage to your roof system and compromise its performance. They can also lead to higher energy bills, health hazards, or structural problems for your building. Regular roof inspections allow you to catch and fix these issues before they become worse. You can also extend the lifespan of your roof system and avoid costly repairs or replacements in the future.
Another benefit of regular roof inspections is that they can help you comply with local codes and regulations for your commercial roof system. At Forever Slate, we offer professional and reliable roof inspection services for commercial buildings. We have the experience and the expertise to inspect any type of roof system and identify any potential problems. We also provide you with a detailed report of our findings and recommendations for any necessary repairs or maintenance. We use high-quality materials and equipment to ensure that your roof system is in optimal condition.
If you want to schedule a regular roof inspection for your commercial building, contact us today. We'll be happy to answer any questions you may have and provide you with a free estimate. Don't wait until it's too late to take care of your roof system. Trust Forever Slate to provide you with the best roof inspection services in your area.
Conclusion:
As you can see, commercial roofing services are essential for any business owner who wants to protect their building and investment. Whether you need to maintain, inspect, or replace your commercial roof, you can trust Forever Slate to provide you with the best service and quality in the industry. We have the experience, expertise, and equipment to handle any type of commercial roofing project. We also offer flexible and affordable options to suit your needs and budget.
Do you have additional questions about your commercial or industrial roof? Feel free to visit our website foreverslate.com to learn more.
To find out more about selecting a commercial and residential roofing contractor in Long Island, New York, simply fill out the form on this page and a member of our team will be in touch. Or, you may call us at (631) 607-5283.
About The Author
Meet Cris – a seasoned construction industry professional with over 15 years of hands-on experience in building and managing residential, commercial, and industrial projects. He started as a laborer and worked his way up to become a project manager. Cris is passionate about sharing his knowledge and insights with others who are interested in building construction. He has a degree in architecture and is constantly reading and researching to stay on top of the latest trends, materials, and techniques. His aim is to help people better understand the complexities of the industry and make informed decisions when it comes to building their own structures.